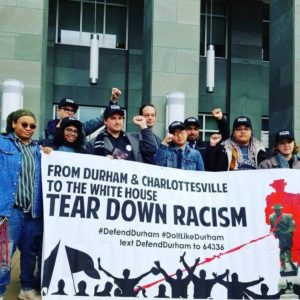 ALL CHARGES AGAINST THE DURHAM FREEDOM FIGHTERS WERE DROPPED
On Wednesday, February 20th we received the wonderful news that remaining charges against the freedom fighters who toppled the Confederate statue on 200 E Main were dropped. While there are still activists fighting charges around the statue takedown and we pledge to continue fighting for them, the people's political pressure enabled us to win a historic victory in the fight against white supremacy.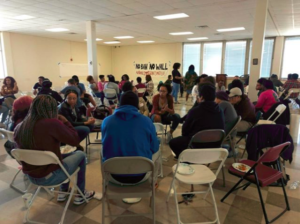 Walk-out Planning!: Youth Organizing Institute
Are you a middle or high school student planning a walk out at your school on March 14? Join us on this planning call! Hear , Get helpful tips regarding your rights and hear from other students who have planned actions at their schools by contacting YOI here!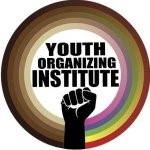 SPEAK OUT! No More Violence in Our Schools: Youth Organizing Institute
On February 14, 2018, one of the largest school shootings in the US occurred in Florida, leaving 17 High School students and teachers dead at the hands of a 19 year-old white male shooter. We mourn for the lives lost, we hold the community of Parkland, Fl in our thoughts, and we stand in solidarity with the brave survivors fighting for safer schools. We support these students' efforts in advocating for better gun control and putting an end to gun violence in schools.
We also believe it is important to broaden the conversation around what violence in schools looks like.
Read more from our solidarity statement: http://empoweryouthnc.org/2018/02/27/solidaritywithparkland/
Join youth, students, and their families for a speak out at the Wake County Public Schools Board Meeting on Tuesday, March 6 against violence in our schools — from mass shootings to armed School Resource officers, exclusionary curriculum to underfunded counselors, and more.
Sign-up for public comment happens at NOON the day of the board meeting. Follow here: https://www.wcpss.net/Page/3727
Defeating Islamophobia and Racism: MERI Workshops
From Movement to End Islamophobia and Racism:
"MERI offers workshops on Islamophobia to members of faith-based, peace and justice, educational and non-profit organizations. Our workshops on Islamophobia offer one-on-one interaction on how to defeat Islamophobia.  Our workshops have the following objectives:
– define Islamophobia
– place Islamophobia in a larger context of racialized oppression
– address common myths and assumptions about Islam and Muslims
– identify how we are unintentionally participating
– identify how we can interrupt our own and others' participation
– intersectionality between Islamophobia, racism, homophobia, anti-immigrant bigotry, sexism, and attack on workers
– clarify action steps
We customize our workshops for particular organizational needs – education, social work, social justice activism, interfaith relations, etc. Our typical workshop is approximately three-hours in duration and is ideal for 30 – 50 participants (customizable based on size of organization and needs). This workshop utilizes pictures/graphs, short videos and interactive exercises. More than sharing information, MERI believes in taking practical actions to defeat Islamophobia and racism. We will identify practical steps to be taken to organize against these oppressions. We will provide examples of solidarity actions, information about upcoming events and other resources to allow long-term actions in defeating Islamophobia and racism.
MERI workshops on Islamophobia are facilitated by People of Color and Muslim presenters. These workshops offer interactive sessions to allow understanding about Islamophobia and learn from participants' experience. Resources generated from these workshops support anti-Islamophobia work by grassroots organizers in People of Color and Muslim communities.
For more information about these workshops, your organization's particular needs, pricing of our workshop or other questions, please contact us at info@MeriNC.org. We will welcome you to subscribe to our newsletter to learn about activities against Islamophobia and racism organized in North Carolina and beyond."

The Let's Talk Racism Conference
Let's Talk Racism Conference is intended to give K-12 educators and pre-service teachers an opportunity to engage in sessions centered on the impact of systemic racism and ways of dismantling it in our schools. This year's theme is "Moving From the Margins."
Conference organizers are thrilled to announce that Dr. Nolan L. Cabrera, an award-winning scholar and Associate Professor in the Center for the Study of Higher Education at the University of Arizona, will be delivering the keynote address. Dr. Cabrera will be speaking on the Tucson Unified School District and the fight for Mexican American Studies. He is heavily involved with the case where the U.S. District Court ruled that school officials' "racial animus" motivated shutting down the ethnic studies curriculum.
Come learn about how the courses positively impacted students' educational experiences and how to fight for ethnic studies in your local district.
During the conference, breakout sessions will be facilitated on a number of topics, including but not limited to:
Advocating for ethnic studies
Dismantling systemic racism in education
Teacher activism
Advocacy for Black & Latinx students
Racial equity leadership at the district level
Experiences of LGBTQ youth
March 24, 9am-4pm
H. M. Michaux, Jr. School of Education Building
700 Cecil Street on North Carolina Central University
The conference registration fee is $40.00 and $20.00 for students.
This event is co-sponsored by we are (working to extend anti-racist education), North Carolina Central University's School of Education, the Samuel DuBois Cook Center on Social Equity at Duke University, and Ben & Jerry's of Chapel Hill.
Visit we are's website, www.weare-nc.org, for additional information.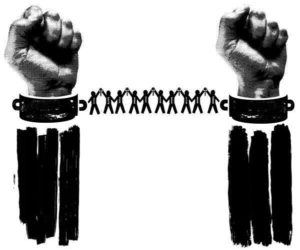 IOA Monthly Letter Writing
Join Inside-Outside Alliance to write letters to our comrades on the inside. We invite everyone who hates prisons and loves prisoners to join us. We will have a letter writing list, stamps, envelopes, and copies of the "Feedback" newsletter to send in. Feedback is composed of writing, letters, stories, and poetry from detainees in the Durham County Jail.
We hope you can make it! Please feel free to bring your friends. Let us know if you have any questions